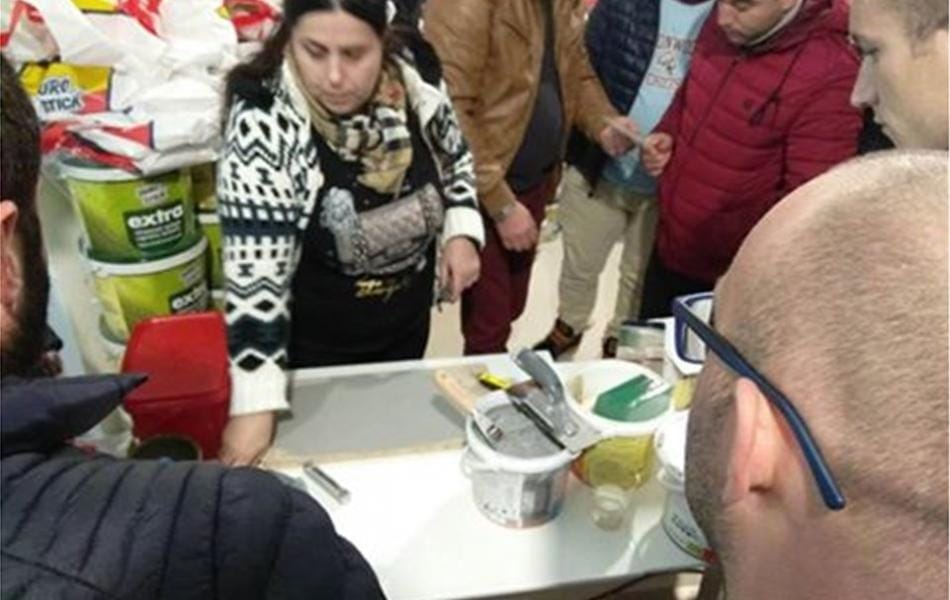 Interactive meetings of the construction pros in Albania with absolute success
The interactive meetings of the construction pros in Albania for the month of November were completed with absolute success, and with particularly large and qualitative participation. The subjects of those meetings were painting, waterproofing, pressed cement screeds and decorative styles.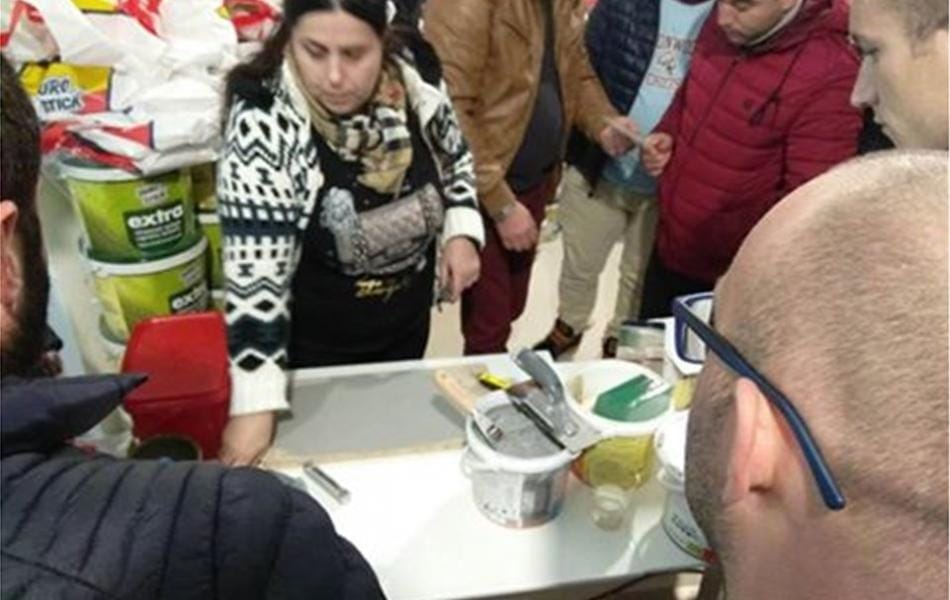 For the majority of the visitors the interest was focused in the categories of the waterproofing products, as well as the cleaning products and the decorative solutions. Decorative solutions through products, such as the Pressed Cement Screeds DS-252 & DS-254 and the Screed in Paste Form DS-258 of DUROSTICK. Most of the visitors, wanting to take advantage of the continued good weather, asked for information on the roof waterproofing. The solutions from the wide range of DUROSTICK waterproofing products, are many! The construction pros favored the waterproofing solutions given by the elastomeric waterproofer for roofs with 8 years warranty, DS-220 of DUROSTICK and the polyurethane waterproofer for roofs with 10 years warranty, HYDROSTOP-PU without the necessity for the use of any reinforcing polyester fabric.
At the same time, the team of DUROSTICK together with various participants proceeded with actual product applications. The Pressed Screed in Paste Form, DS-258 DECO MICRO FLEX, was the subject of the most positive comments regarding its velvet finish, its ease of application and its ability to transform places where it is applied quickly and reliably.
Finally, the wide range of DUROSTICK paints was presented. Particular emphasis was given to the acrylic, waterproofing paints D-80 HYDROSTOP elastic & 10 YEARS WARRANTY, as well as the Eco-friendly latex interior paint SUPER ECO. The interest was so great that both the Durostick associates and the official distributors were asked to repeat them immediately with additional themes. Durostick does have more than 340 products for the building, the maintenance and the renovation of buildings after all.

We promise to make the new meeting schedule available soon. A large THANK YOU to all the participants, our team in Albanian and to our reinforcements from Greece, Monica, and Ben for their valuable assistance.