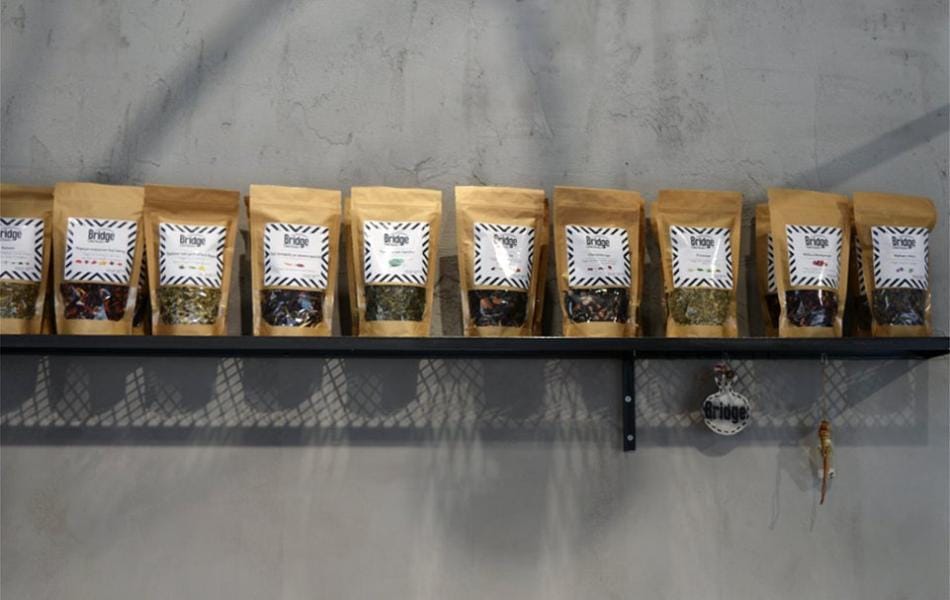 When coffee blends with the unique design of the DUROSTICK microcement!
Another coffee shop of the Bridge Coffee Roaster chain was recently inaugurated. The new store entrusted the industrial style of decorating to DUROSTICK microcement.
The famous coffee chain Bridge Coffee Roaster continues its successful course in Athens and recently inaugurated its new store in the area of Kokkinia. The company's aim, with regard to the interior decoration of the site, was to maintain the philosophy and logic of the industrialized texture of decoration that was chosen in the previous two coffee shops, in Keratsini and Drapetsona. This could not be done otherwise, since the strategy of the franchised stores imposes the common decorative line in every detail.
For a truly substantial depiction of the industrial style, no other product could be chosen other than the microcement, in particular the DS-252 FLEX of DUROSTICK, the flexible mortar for walls and floors.
It is a material with unique strength, ready white or colored, with high mechanical strength, suitable for application on vertical and horizontal surfaces, indoors or outdoors. It follows successfully the contractions and the expansion of the surfaces, without cracking.  It remains unaffected by micro vibrations, while it resists sudden temperature changes and adverse conditions of the environment. Industrially perfected, the flexible microcement mortar DS-252 FLEX of DUROSTICK, is the evolution of traditional microcements and does not require any kind of reinforcement with improving additives. It creates perfectly finished surfaces, in houses with taste and professional spaces with a character.
For the 'enhancement' of floors coated with microcement, we encased during its application, the reinforcing fiberglass mesh DS-4160 for a firm result.
A few days after the completion of the work and when the microcement was completely dry, the special, two-component epoxy varnish with gloss finish DECOFIN EPOXY SF was applied. A highly abrasion-resistant varnish that created a hard, non-absorbent surface. It does not favor the development of bacteria and it is ideal for swimming pools, kitchen countertops, professional kitchens floors, catering and hospitality halls and for all floors with high demands for mechanical and chemical resistance.