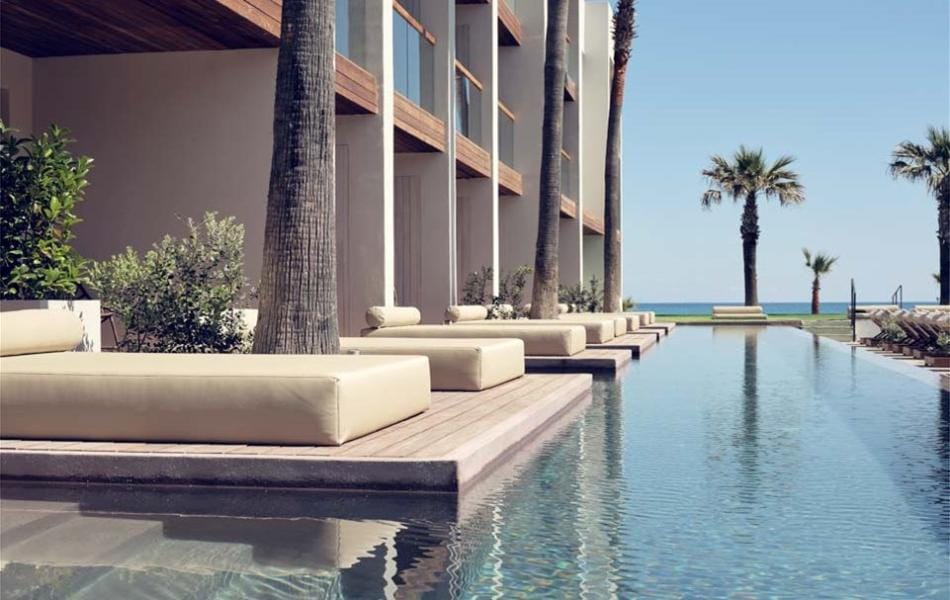 TUI Sensimar Zante Maris Hotel. The building upgrade was completed with DUROSTICK!
The TUI Sensimar Zante Maris Hotel, part of Xenos Group of Hotels, for over 15 years, it has been offering its guests a distinguished high quality hospitality and recreation services. It is situated in the Tsilivi area of Zakynthos, one of the most popular resort areas of the island. As part of its continuous upgrading, was the renovation works of its interior and exterior spaces. One of the main partners in this highly qualitative and aesthetic project was DUROSTICK.
One of the primary needs of the hotel unit was the renovation of its building facilities but also the need for saving energy. Such a requirement could be satisfied with an integrated system of external thermal insulation and energy upgrade of buildings.
The ideal choice for the building energy upgrade of the complex was the integrated system of external thermal insulation of buildings [External Thermal Insulation Composite System (ETICS)], THERMOSEAL by DUROSTICK, certified according to the European standard ETAG 004 with EEDA Certification number: ETA-13/0006 and EEDA: ETA-13/0007. The products that participated in this project are (by order of application): The quartz primer DS-255 of DUROSTICK, which created excellent bonding conditions between the substrate and the special adhesive for the insulation panels the fiber-reinforced ULTRACOLL THERMO of DUROSTICK. This adhesive meets the requirements of the ETAG 004 for external insulation systems as a polystyrene adhesive and basic coating product.
The DS-4160 fiberglass reinforcing mesh was selected for the reinforcement of the THERMOSEAL coating system. The special fiberglass mesh is highly resistant to any alkaline environment while providing significant structural reinforcement preventing future cracks. In order to properly prepare the surface for the plaster, the special HYDROSTOP SILICONE PRIMER was used. For the top coat of the external thermal insulation system, the choice was the acrylic waterproof plaster in paste, HYDROSTOP ACRYLIC PLASTER Fine.  
The complete system of thermal insulation and energy upgrade of buildings THERMOSEAL is certified as Class 1, which is the top rank of the external thermal insulation systems and characterizes the constructions as highly durable.
DUROSTICK remains one of the most important solution makers of the technical world and the building infrastructures, as it has been offering, for several years, reliable unique solutions for new constructions, repairs, renovations or decorations and commits itself to always provide innovative and qualitative materials for every building requirement. 
We thank Anima Vision for the unique photos of the hotel complex (www.anima-vision.com)