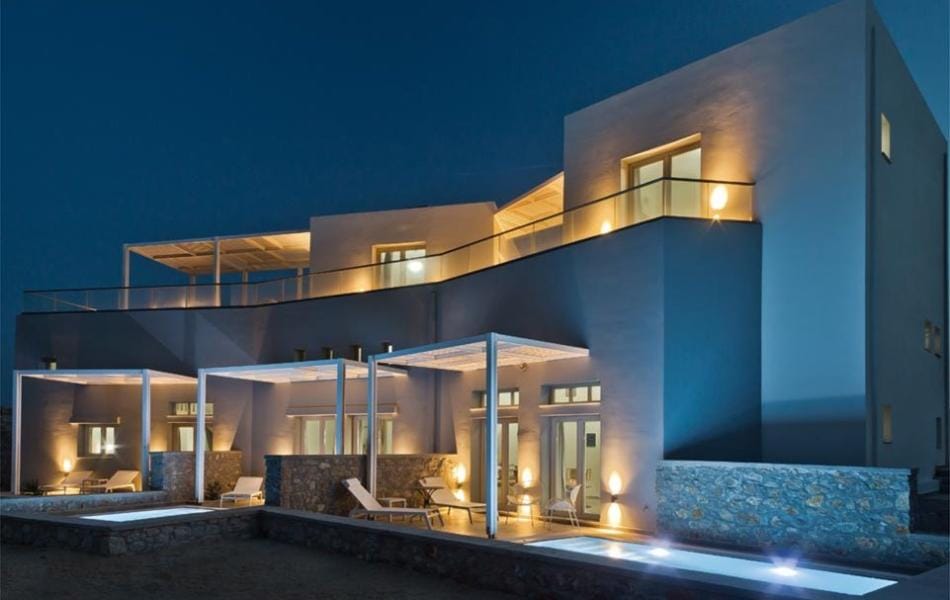 Renovation and extension of the Kalimera Karpathos Hotel unit with DUROSTICK materials!
Kalimera Karpathos, one of the most famous hotels in this Island, completed the renovation and expansion of its infrastructure with the aim to upgrade its services to its guests, without altering the characteristic of the local architectural style. Partner in this demanding venture was DUROSTICK, which was able to give solutions to every technical requirement of the project.
For the renovation of floors and the application of new tiles with resistance to time and use, the flexible adhesive EXTRA POWER was chosen. This powerful tile adhesive enables the direct bonding of new tiles over old ones, and it saves time and money in the completion of the project. Its unique resistance to intense temperature changes makes it an excellent choice for outdoor areas (such as terraces and patios).
DUROSTICK grouts were selected for the grouting of the joints. Specifically, for interior applications, the TILE GROUT 1-10mm, the TILE AND MARBLE grout 0-3mm, and for special outdoor applications, the TILE AND STONE GROUT 5-20mm was selected. 
For the internal and external surfaces, they selected paints from the broad range of DUROSTICK. For the internal surfaces, the highly durable emulsion paint DUROSTICK EXTRA was applied, which is an ideal solution for places with high stresses, such as the rooms and the common areas of the hotel. On the outdoor surfaces, they applied the certified 'Cool paint' DUROSTICK 100% ACRYLIC, which is distinguished for its excellent resistance to atmospheric pollutants and adverse weather conditions. Before painting, the STUCOFIX-P finishing coat putty was applied in order to obtain a perfectly smooth and durable surface, and then AQUAFIX micro molecular stabilizer was used as a primer to ensure exceptional bonding of the paint.  
The protection of rooftop surfaces was part of the requested renovation of the buildings. For its structural renewal and energy saving need, the elastomeric waterproofer, DS-220 of DUROSTICK was selected.
DUROSTICK, in collaboration with its distribution network, offers reliable solutions for the construction, repair and renovation, thus delivering durable projects and satisfying every requirement whether technical or aesthetic.