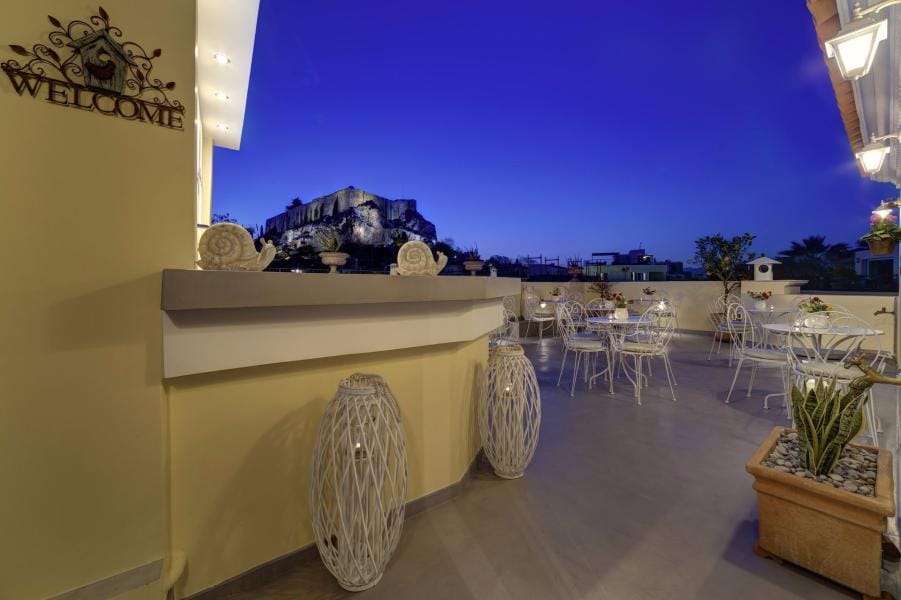 Home & Poetry: An unique hotel next to the rock of the Acropolis, with DUROSTICK materials!
The Home & Poetry hotel, balances masterly between luxury and comfort. Its neoclassical styles, the atrium, the romantic flair of its rooms, earn everyone's admiration. The materials used and contributed in this amazing result bear the guarantee and the name of DUROSTICK.
The exclusive Home & poetry Hotel is located in the most favorite spot of Athens, in Plaka, in the shadow of the Acropolis. The truly unique area of Plaka inspires both Greeks and foreigners alike. And for this reason the Home & poetry Hotel, embracing the philosophy of this area, constitutes a unique building structure, which is perfectly laid out in this Greek picturesque area of Athens. Plasters, paints, repairing mortars, sealants, silicones and microcement from DUROSTICK, transformed the old neoclassical into a modern and at the same time classic space for hospitality and recreation.
A multitude of materials were used for the ROOF GARDEN area of the hotel. However, the material that has transformed this space into the perfect scenery, with the Acropolis as a backdrop, is no other than the microcement in paste form DS-258 DECO MICRO FLEX of DUROSTICK. In combination with the transparent, two- component polyurethane varnish with matte finish DECOFIN POLYURETHANE, the application, apart from incomparable aesthetic result, acquired unique resistance to use and solar radiation.
For the installation of tiles, the ACRYLIC, cementitious tile adhesive, reinforced with acrylic base resins, with high adhesive capacity, was selected. The bathrooms, however, were also decorated with the microcement in paste form DS-258 DECO MICRO FLEX DUROSTICK. In the bathrooms, areas with high moisture concentration, we also used DUROSTICK sealants and silicones for excellent final result, with particular resistance to everyday use.
The interior spaces of the hotel (reception areas, rooms, suites, etc.) were decorated in lovely pastel shades of DUROSTICK's COLOR COLLECTION system. The paint chosen was no other than SUPER ECO, the certified ecological emulsion paint, with particular high coverage, resistant to frequent washing, which spreads evenly giving a velvety surface. The exterior areas of the hotel were decorated and protected from weather conditioms and time with the use of DUROSTICK ACRYLIC 100% paint. An acrylic paint with excellent resistance to atmospheric pollutants that prevents the surfaces from moisture, rain and snow.
The completion of the Home & Poetry Hotel with DUROSTICK materials fills us with great joy and honor, as we participated in the creation of tis building, a 'real gem' in the center of Athens, which fits perfectly into the traditional and romantic scenery of the picturesque Plaka area.