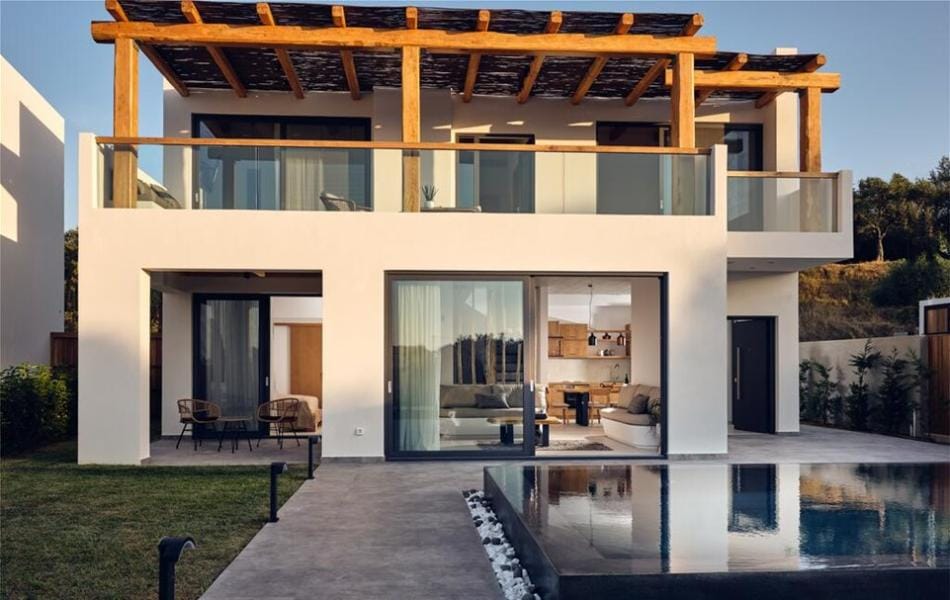 Galena Verde Deluxe Villas: New luxury accommodation with DUROSTICK materials!
Galena Verde Deluxe Villas is located in Akrotiri, a fairly traditional village near the city of Zakynthos, which is surrounded by olive groves, has view to the Ionian Sea, with the most authentic feel of Greek and Mediterranean nature!
Galena Verde Deluxe Villas has an outdoor pool and a garden. All rooms and villas ensure high standards of luxury accommodation to offer a pleasant holiday experience.
It is worth noting that DUROSTICK product solutions were used in the construction of the complex.
More specifically, for the energy upgrade of the complex, the integrated and certified Exterior Thermal Insulation System of buildings, THERMOSEAL by DUROSTICK was used and the adhesive and waterproof materials by DUROSTICK were used in all areas of the complex.
We thank Anima Vision (www.anima-vision.com), for the photos of Galena Verde – Deluxe Villas.