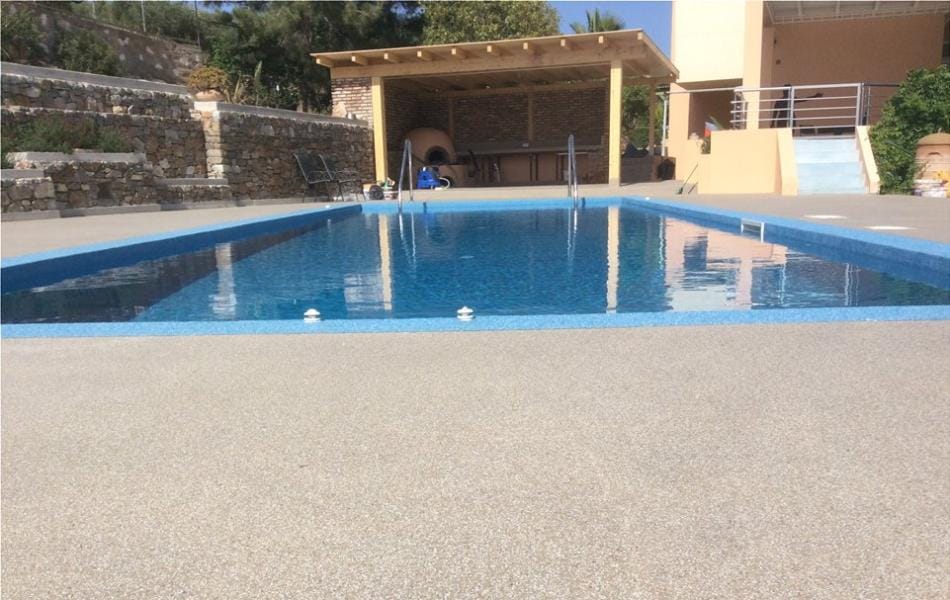 Construction of a swimming pool in a house in Chania, Crete with DUROSTICK materials!
Impressive was the transformation of the outdoor area and the pool, into a luxury house in Chania, with the use of reliable products of DUROSTICK!
Perimeter of the pool were used Quartz Deco in shades of River Mouth (70% ratio), Light Gray (30% ratio) and inside the pool were used the shades of Côte d' Azur (70% ratio) and Light Gray (30% ratio)  
In this project were also used adhesive materials of DUROSTICK, waterproofing mortars, as well as epoxy and polyurethane varnishes (Decofin Epoxy SF, and Decofin polyurethane).