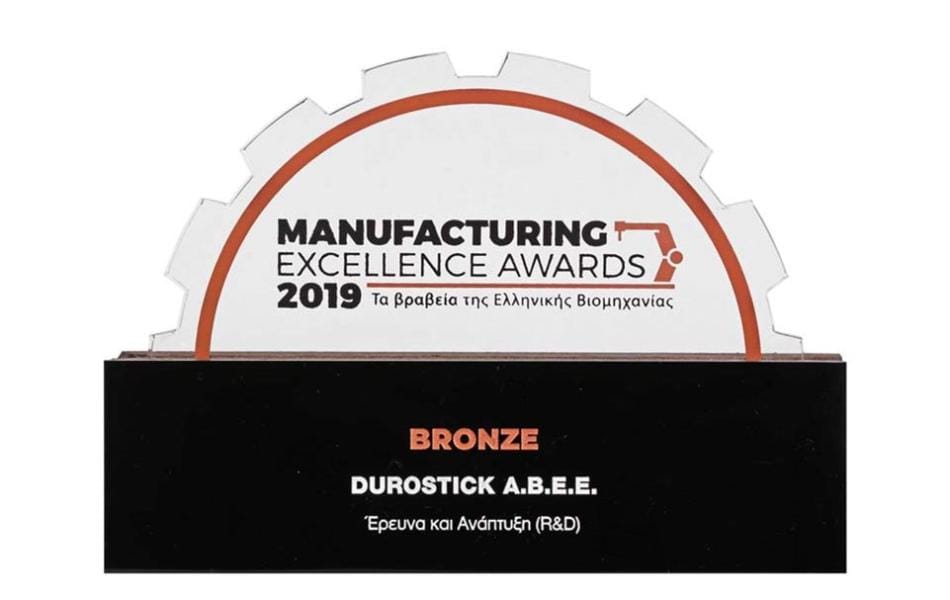 DUROSTICK was awarded for the innovation & the evolution of its building products
The Manufacturing Excellence Awards 2019 was held on Monday, October 14, 2019 in Grand Hyatt Athens. DUROSTICK, as a dynamic, extroverted and innovative company, was distinguished and the Bronze Prize in the category of Research and Development - Innovation & Evolution in Construction Products¨.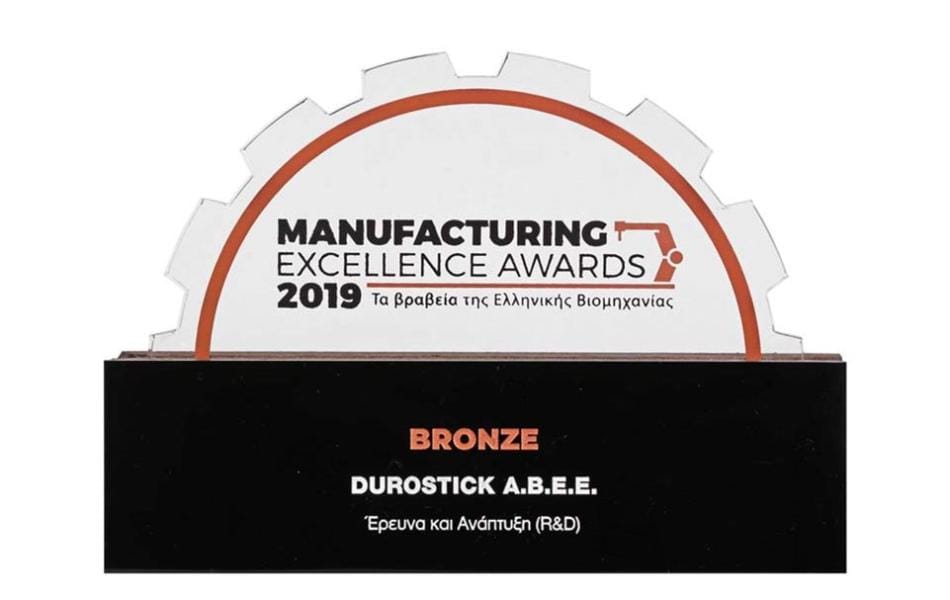 The awards ceremony was attended by 250 senior executives and CEOs of award-winning businesses, representatives of ministries, organizations, agencies and business associations, market decision-makers and journalists. Nikos Papathanassis, Deputy Secretary of State for Development & Investment - Industry & Commerce, addressed a greeting and connected the existence of such achievement awards as the 2019 Manufacturing Excellence Awards, to the need for growth and excellence as a necessity for Greece so as to be able to compete on an equal footing and claim its rightful share in view of the industry transformation throughout Europe. To this end, the Deputy Secretary said that the government's goals are to increase GDP by 5 points over the next 10 years, 3% growth, digitization, and artificial intelligence, environment, complete ease of operation for business parks and rapid licensing of strategic investments.
The evening turned into an important meeting/celebration of the Greek industry, where concerns were discussed, as well as major announcements were made, ideas were exchanged, and networking about the important changes required in order to achieve high growth rates and sustainable economic prosperity.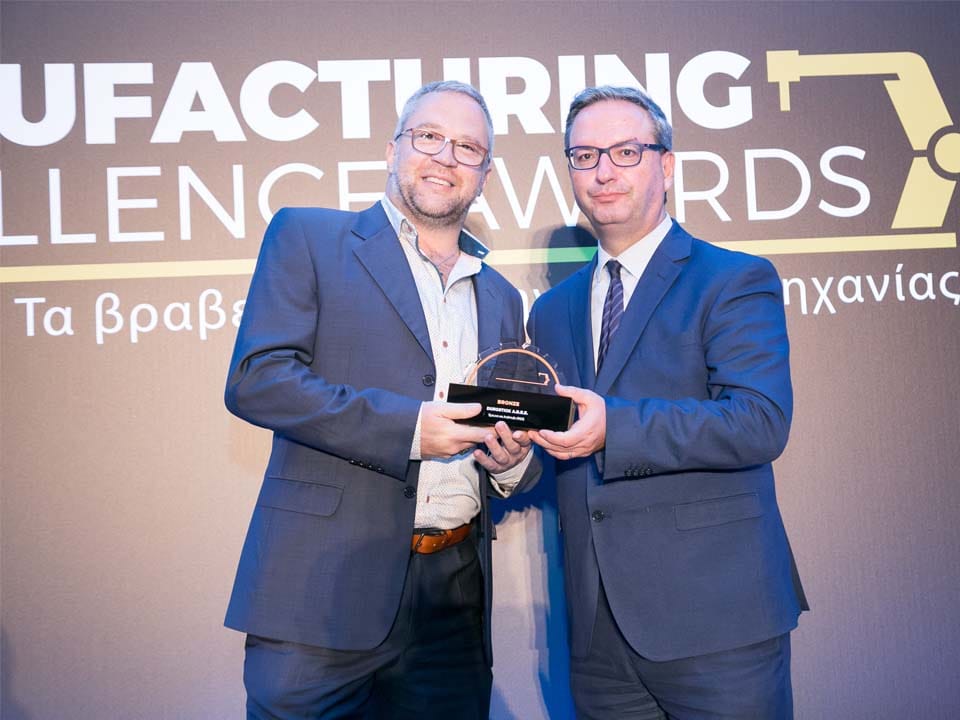 As an event, the institution of the Manufacturing Excellence Awards 2019, under the auspices of BSE and backed by top affiliates, awards and promotes the best and most innovative industrial business practices in their frame of operations, including quality work in the production and supply chain, environmental initiatives, human development and contributing to the development of the local and national economy.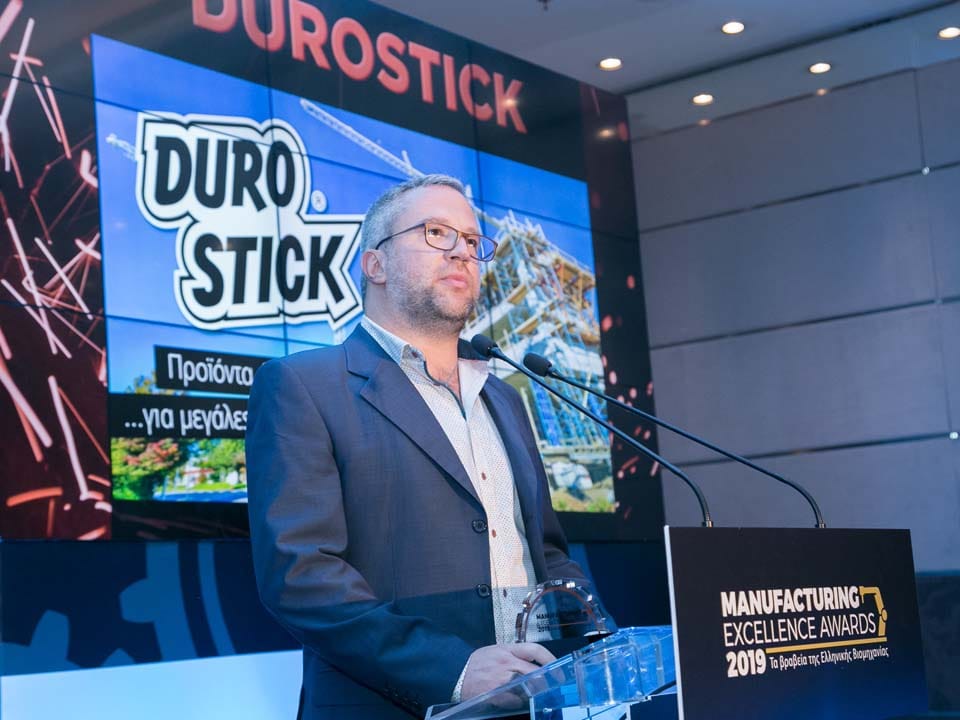 Evaluation and Awards
The jury members evaluated the candidates online and rated each one according to the evaluation criteria. The final grade of each candidate was derived from the average score accumulated. The awards were given according to the rating of the candidates in each category, compared to the score each candidate received. The highest scores by category, and taking into account the average, were awarded a Bronze, Silver or Gold award.