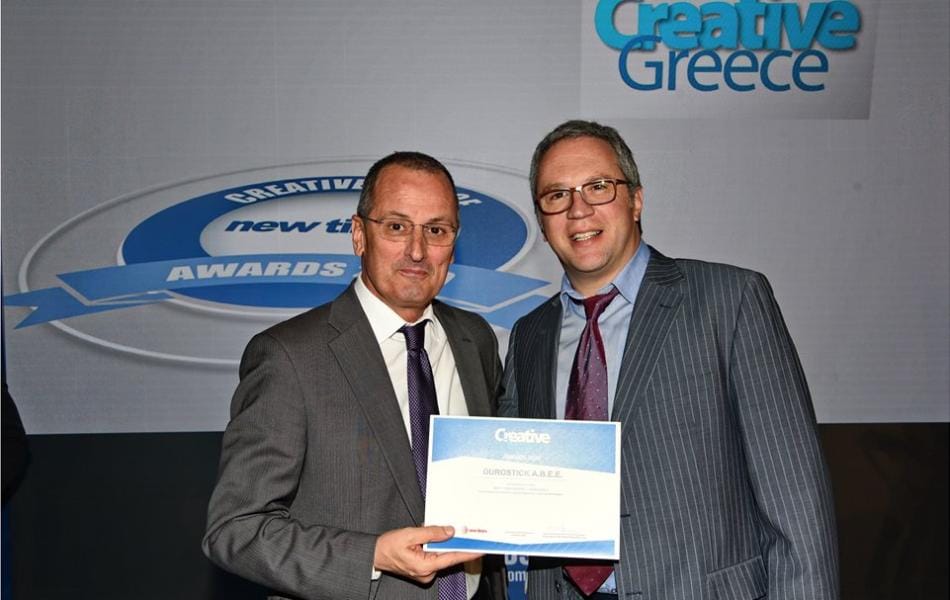 DUROSTICK is rewarded for its extroversion
The forum for outsourcing and business excellence, Creative Greece Awards 2019, was held with an optimistic attitude.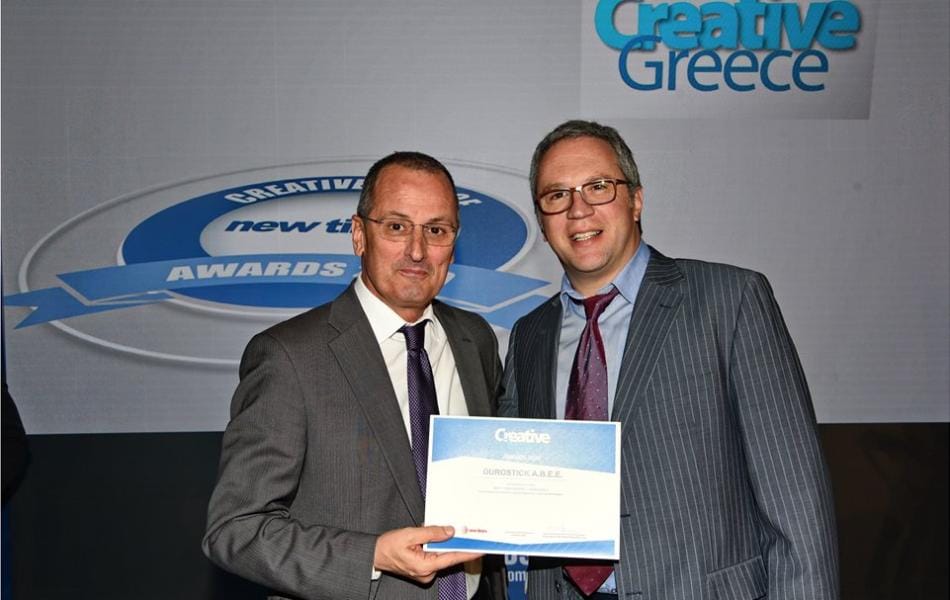 The event took place on Thursday, April 4, 2019, at the Hilton Hotel, under the auspices of the Ministry of Environment & Energy (YPEKA), the Hellenic Federation of Enterprises (SEV), Federation of Industries of Greece (SBE), the Association of Attica-Piraeus Industries (SVAP), the Exporters' Association of CRETE and the Hellenic Chinese Chamber of Commerce, organized by the New Times Publishing company.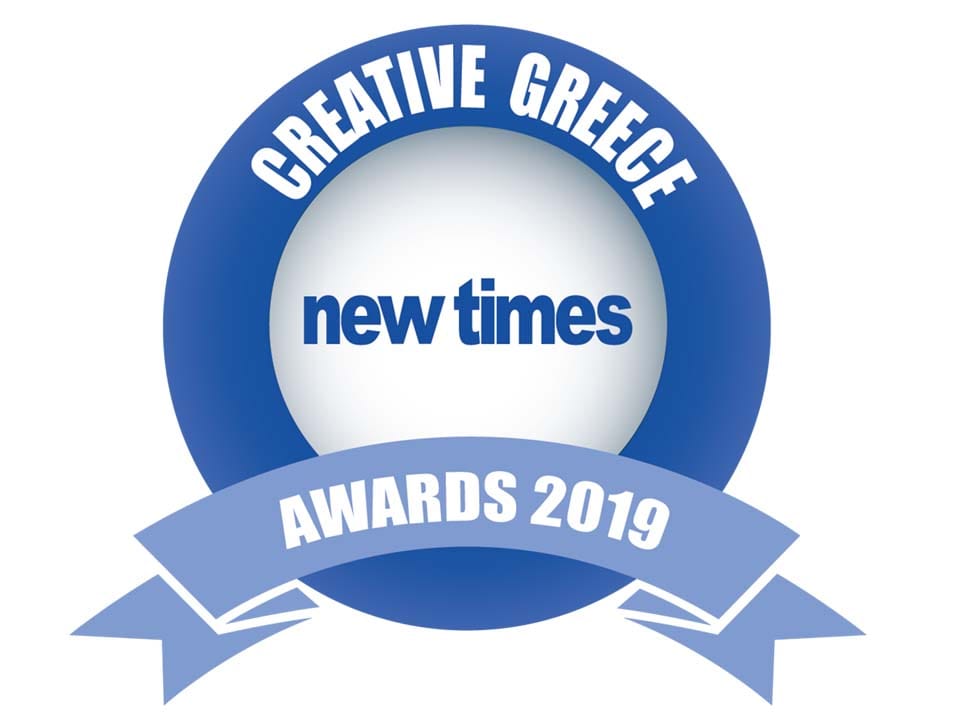 Durostick has been honored by the Creative Greece Awards 2019 for its entrepreneurship and extroversion, but also for its continued growth and development over time.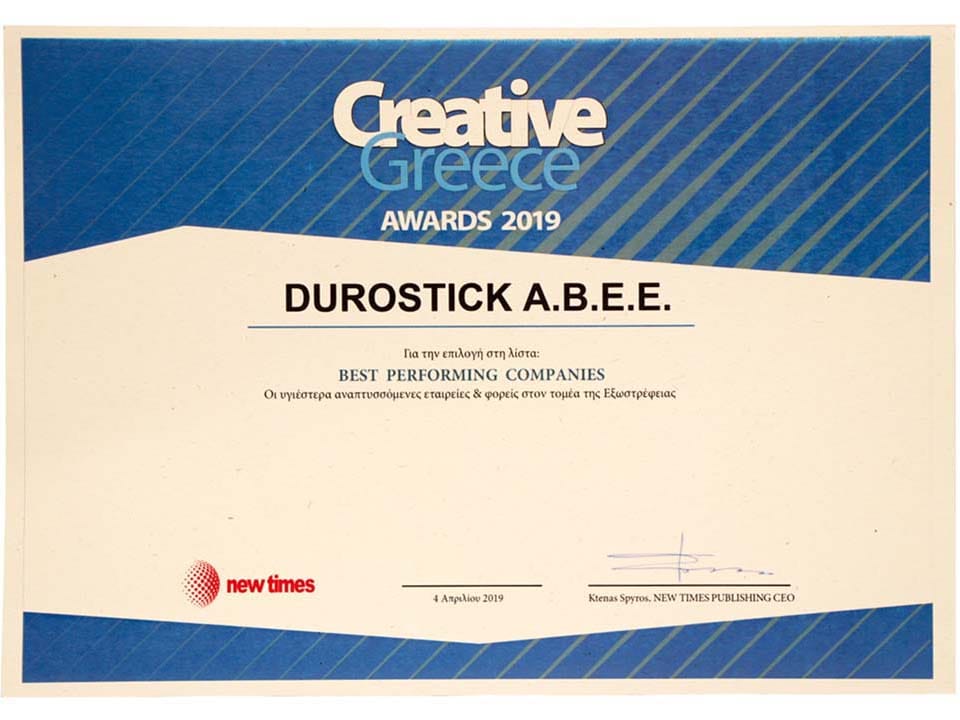 For the event, 500 of the most important companies in all sectors of commerce were present. Also, representatives of the state, such as Mr. Nikos Pappas, Minister for Digital Policy, Telecommunications and Information, Mr. Costis Chatzidakis, Vice President of New Democracy political party, Mr. Yiannis Maniatis, Head of Infrastructure, Transport, Research and Digital Policy of the Change Movement, Mr. Christoforos Sardelis, Chairman of National Insurance and General Secretary of the Union of Insurance Companies, Mr. Konstantinos Bitsios, Executive Vice President Board of Directors of the Association of Enterprises and Industries, Mr. Apostolos Katsifaras, Regional Governor of Western Greece, Mr. George Patoulis, President of the Medical Association of Athens, President of the Central Union of Municipalities of Greece, and Attica regional governor, and Mr. Spyridon Ktenas, publisher of New Times Publishing company.