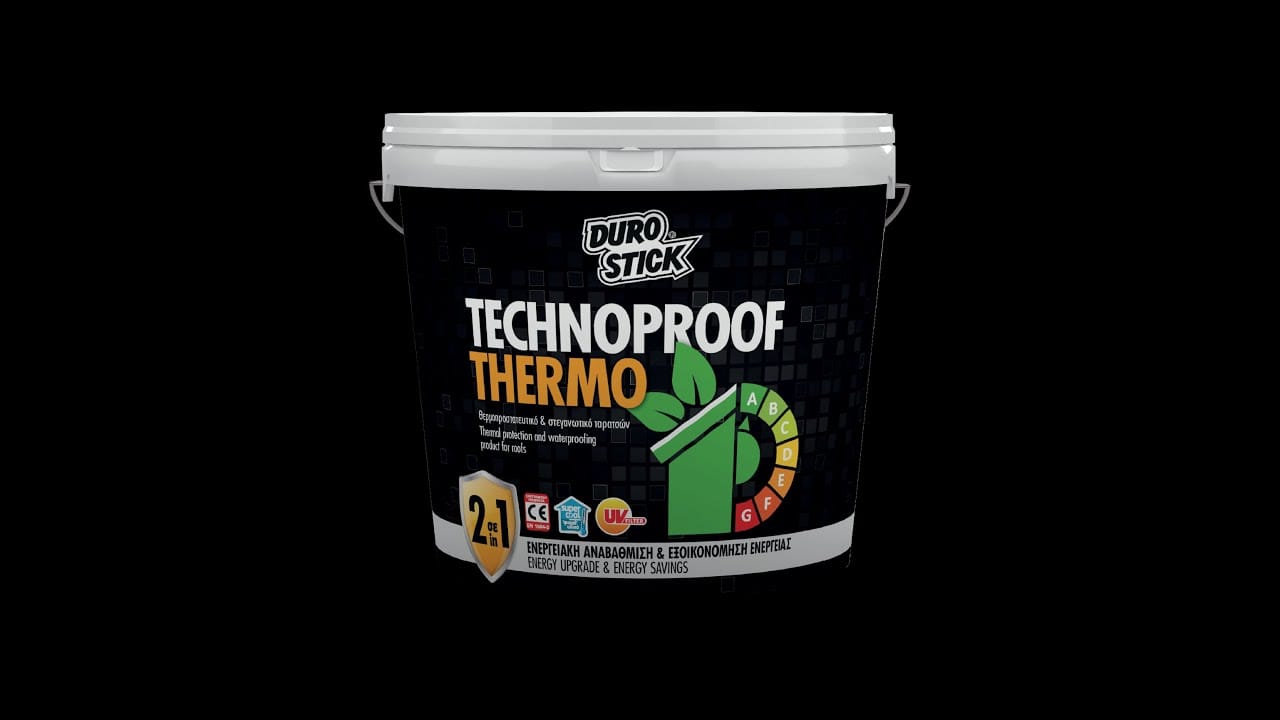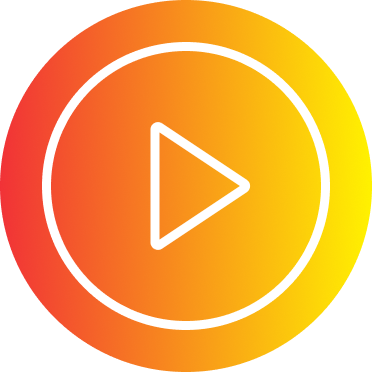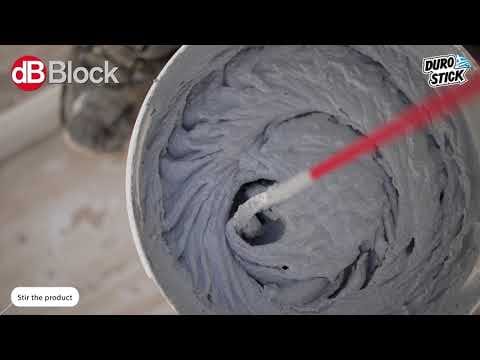 13 Feb 2023
DUROSTICK dB Block & Thermoelastic Colour

Watch step by step the application of dB Block on an external wall and the painting with Thermo ceramic energy efficient paint, Thermoelastic Colour by DUROSTICK
27 Feb 2019
dB Block application on a roof: Sealing, Vibration-Proof, with Thermal Insulating Properties

DUROSTICK's R & D department has designed and now has available a soundproofing product with multiple technical properties and usage capabilities. A product that is capable to even reverse the image of the products in this category. Available in paste form and composition, at the cutting edge of chemical technology, dB Block defends its claim as multitasking and versatile since it acts as vibration-proof, crack-proof, sound-proof, thermal-insulating, adhering and sealing product, all in one. With powerful adhesion to any type of surface, it creates a seamless flexible protective membrane capable of absorbing impact generated and airborne noises. In addition, it thermally dissipates surfaces and offers them moisture and water protection, it makes them able to withstand vibrations and protects the coatings applied over it from future cracks. dB Block is the innovative product that has come to solve a series of construction problems, which to date have been tackled only by using many different products. https://www.durostick.gr/en/products/sealants-tools-waterproofing-material/sealers-waterproofing-products-for-rooftops-walls-clay-roof-tiles/db-block/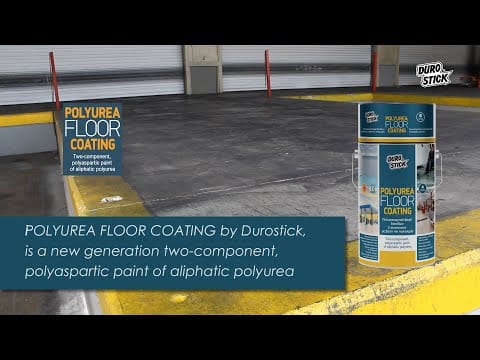 22 Jul 2021
Industrial Floor Painting with POLYUREA FLOOR COATING by DUROSTICK

Watch step by step the easy use and application of DUROSTICK POLYUREA FLOOR COATING on a loading ramp of industrial facilities. The ideal product for areas that receive high mechanical stress such as impact and friction, but also chemical and other pollutants. Learn more https://www.durostick.gr/en/products/floors-walls/stone-related-products-varnishes/polyurea-floor-coating/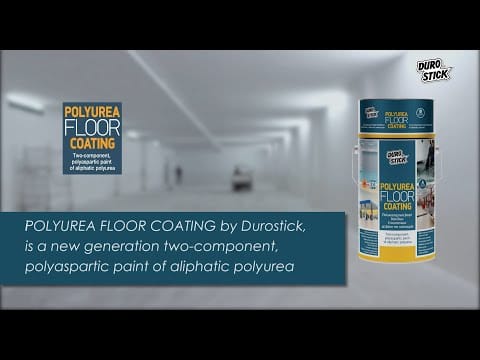 22 Jul 2021
Wall painting with POLYUREA FLOOR COATING by DUROSTICK

Watch step by step the application, the ease of use and the excellent final result of POLYUREA FLOOR COATING on walls of industrial facilities. POLYUREA FLOOR COATING is ideal for applications in spaces with high mechanical stress such as impact and friction, as well as chemical and other pollutants. Learn more: https://www.durostick.gr/en/products/floors-walls/stone-related-products-varnishes/polyurea-floor-coating/
22 Jul 2021
DS-259 DECO MICRO RESIN, the evolution of pressed cement mortar for renovations

The DS-259 DECO MICRO RESIN, is also widely used for the restoration of old worn microcement or for the change of the decoration. With the right tools and based on the skills of the craftsmen, the new Microcement completes the projects that are applied with great ease and within a few days.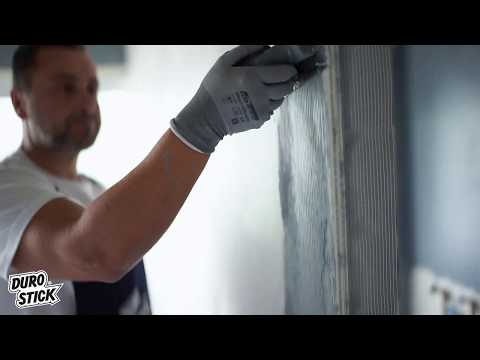 29 Oct 2019
Office renovation using DUROSTICK products

See how a space of 25 square meters, changes use and turns into a comfortable office with amenities. Watch the video that was filmed in absolutely realistic conditions and is a typical sample of space renovation, using the top products of DUROSTICK. As a substrate for the final coatings, the innovative dB Block was chosen, which will function as a Soundproofing, Thermal insulating, elastomeric Waterproofing material, with Anti-vibration and Ant-cracking properties. During the filming of the renovation, you will see products with great features, such as the new, flexible substrate waterproofing mortar D-1 FLEX. For the stabilization of very absorbent surfaces, such as plasterboards, the micromolar stabilizer AQUAFIX was used. The flexible, ready-to-use putty STUCOFIX ELASTIC PUTTY. The easy to use microcement DS-258 DECO MICRO FLEX, applied directly, without the use of primer, on the walls coated with db Block. The odorless, two-component, water-soluble polyurethane matte varnish DECOFIN AQUA PU. The quartz floor system of natural aggregates, QUARTZ DECO and its two-component bonding epoxy resin, QUARTZ DECO EPOXY. The 'granite' look and durable microcement DS-254 IRON. The highly durable ecological emulsion paint SUPER ECO. You will also see the color fans and the application for tablets and mobiles, COLORS by DUROSTICK. DUROSTICK has a multitude of products, specially made for the renovation of private or public projects. Certified products with recognized value, manufactured to offer reliable solutions, in projects with high demands.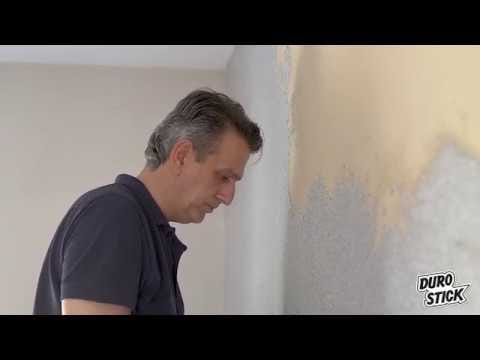 23 Oct 2019
Decoration with QUARTZ DECO on walls by DUROSTICK

DUROSTICK proudly presents the products that will 'elevate' the aesthetics of your works. DUROSTICK system, for the creation of granite plasters, consists of natural quartz aggregates QUARTZ DECO, in combination with the hybrid, one-component bonding resin QUARTZ DECO HYBRID. In grain sizes from 0.7-2mm and in 6 different colors to choose from, DUROSTICK QUARTZ DECO in combination with their bonding resin, create a uniform, impeccably decorated vertical surface, with high mechanical and chemical resistance. The end result is of exceptional hardness and is not affected by frequent cleaning and the passage of time. DUROSTICK system, for the creation of granite plasters, minimizes the application time of the project and allows the use of the surfaces within a few days. Meet the new trend in decorating surfaces. Watch the step by step filmed application of the natural quartz aggregates QUARTZ DECO and create your own special decorative patterns, in residences, shops, hotels and wherever a distinct decorative imprint is required.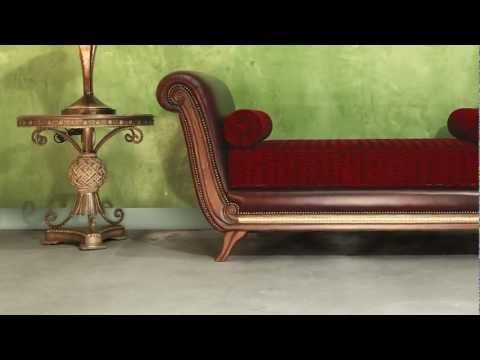 02 Aug 2012
DUROSTICK microcement DS-250 & DS-252 flex on floor

Pressed Cement Screed by DUROSTICK brings back to the fore the charm of traditional Aegean architecture and proposes new utilitarian and decorative applications, away from the ordinary. This specific application, over a concrete floor, it is one of the most famous ones. Nowadays, Pressed Cement Screed applications find fertile ground to grow into new dimensions, on the ground that current tenets are described by their deep 'gaze' into traditional architecture, in their search for novel ideas. Watch now a step by step, comprehensive application of Pressed Cement Screed. www.durostick.gr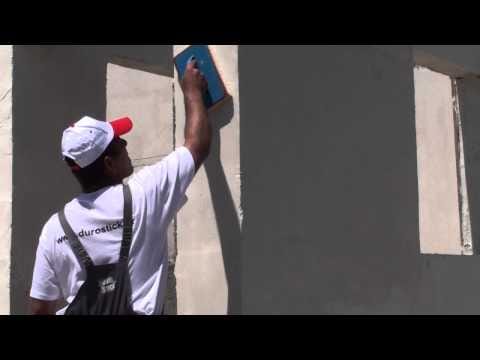 22 Jan 2013
DUROSTICK Granular resinous cement paste

DUROSTICK Granular Cementitious Putty. DUROSTICK has created GRANULAR, resinous cement putty with high adhesion and resistance even in application over painted surfaces, on the condition the surface is stable. Does not crack and does not sag even at application thicknesses up to 20 mm. Easily applied by the painter either manually or by use of mechanical equipment. Watch it 'in action', in two characteristic applications. www.durostick.gr https://www.facebook.com/DUROSTICKA.B.E.E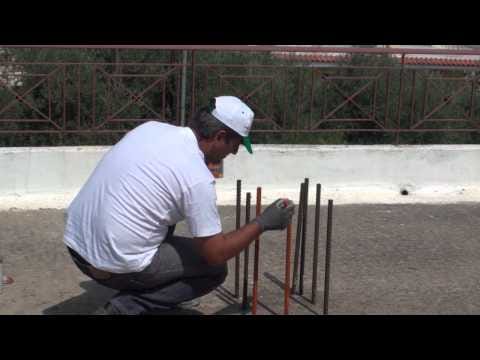 11 May 2012
DUROSTICK No39 Elastomeric Waterproofer for flat roofs

Take a quick look in a step by step process: how simple it is to get rid of the penetration of moisture in your rooftop (flat or not). See how an individual with a DIY attitude can easily realize waterproofing actions for his/her house. No 39, Acrylic, Elastomeric Waterproofing Agent. Apply as directed; follow in the steps we have filmed for you, and enjoy a problem free situation for many years to come, guaranteed by DUROSTICK. https://www.facebook.com/DUROSTICKA.B.E.E http://www.durostick.gr